The name "Haribo" is a syllabic abbreviation formed from Hans Riegel Bonn. This is the same company that created the world-famous bear-shaped gummies that are still loved by children around the world.
Goldbears are fruit gums in the shape of stylized bears, that are two centimetres in size and are Haribo's largest revenue share. Haribo's German catchphrase is "Haribo macht Kinder froh – und Erwachsene ebenso" ("Haribo makes children happy – and adults as well").
The company's milestones:
- In 1920: The company was registered in the commercial register by its founder Johannes Riegel.
- In 1921: Johannes Riegel's wife, Gertrud Riegel, was the company's first employee.
- In 1922: Hans Riegel lays the foundation for HARIBO's success when he invents the DANCING BEAR – a gummi bear that would one day become world-famous as the iconic HARIBO Goldbear. It was bigger than today's Goldbears, but also slimmer.
- In 1925: Hans Riegel started to introduce licorice products such as licorice sticks with HARIBO lettering..
- In 1933: HARIBO has grown into a solid medium-sized company with 400 associates.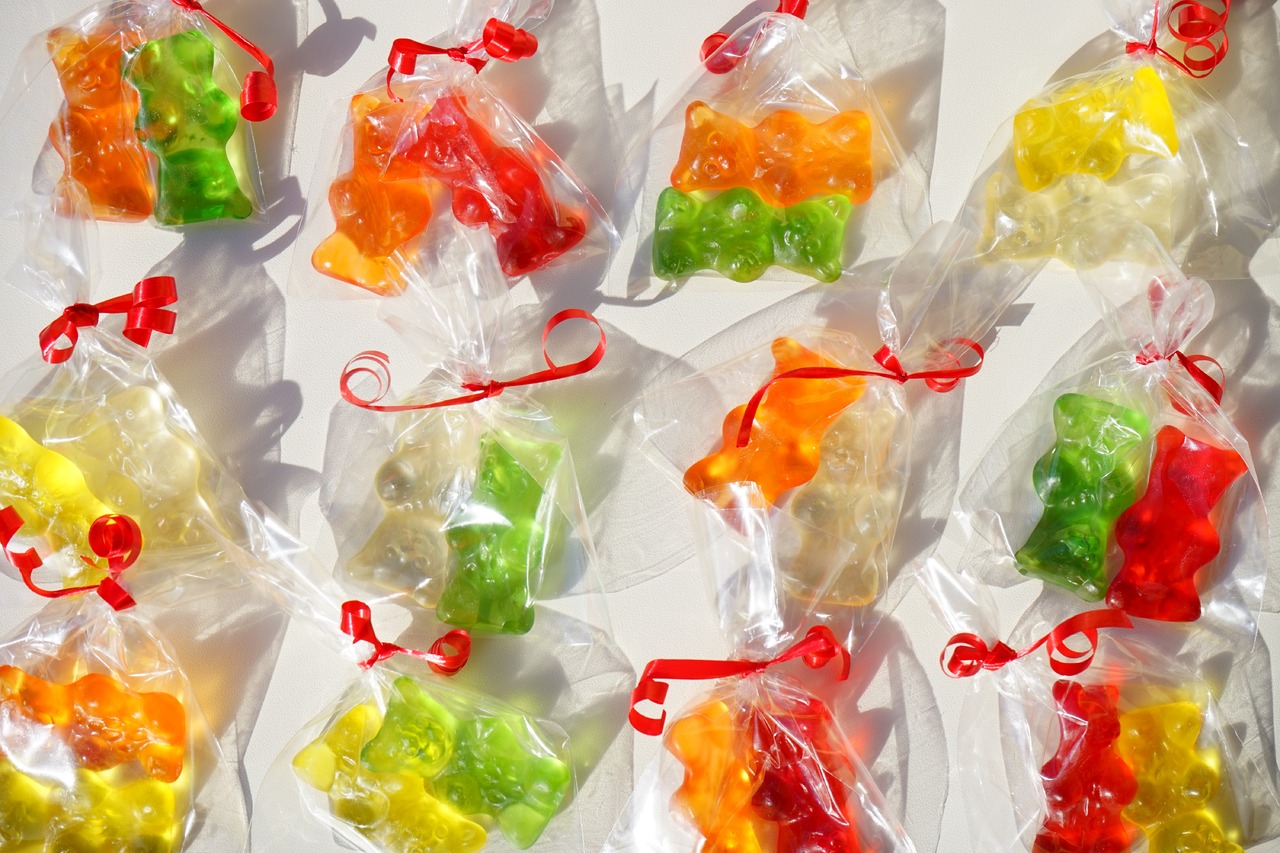 - In 1946: Brothers Hans and Paul Riegel take over company management, relieving their mother.
- In 1950: The number of employees recruiting up to 1,000 employees.
- In 1960: HARIBO Goldbears hit the market and quickly become fan favorites..
- In 1962: HARIBO advertises on TV for the first time.
- In 1967: The German Patent Office officially recognizes HARIBO Goldbears as a registered trademark.
- In 1978: Goldbears' appearance has changed.
- In 1982: HARIBO first expanded to the United States with a small office in Baltimore, Maryland..
- In 1986: HARIBO acquires Edmund Münster GmbH & Co. KG, which is now based in Neuss.
- In 1991: The famous entertainer Thomas Gottschalk started advertising for HARIBO. This advertising partnership lasted 24 years and ended in 2015.
- In 1992: Haribo entered the UK sweets market by buying Dunhill's, a manufacturer of liquorice Pontefract cakes which was founded in the 18th century..
- In 1996: HARIBO acquires the Belgian sweets company Dulcia, which has been producing the popular Dulcia marshmallow products Soft-Kiss, Cocoballs and Rombiss for decades.
- In 2014: HARIBO moved its headquarters to Grafschaft, Germany.
- In 2015: HARIBO of America officially established its headquarters in Rosemont, Illinois, after relocating from its previous sales office in Baltimore, Maryland.
- In 2017: HARIBO announced plans to build its first-ever North American production facility in Pleasant Prairie, Wisconsin.
- In 2018: HARIBO became America's #1 gummi brand.
- In 2019: HARIBO launched Chewy Channel for IGTV.
According to haribo.com, en.wikipedia.org